We were sent a growth chart for review purposes.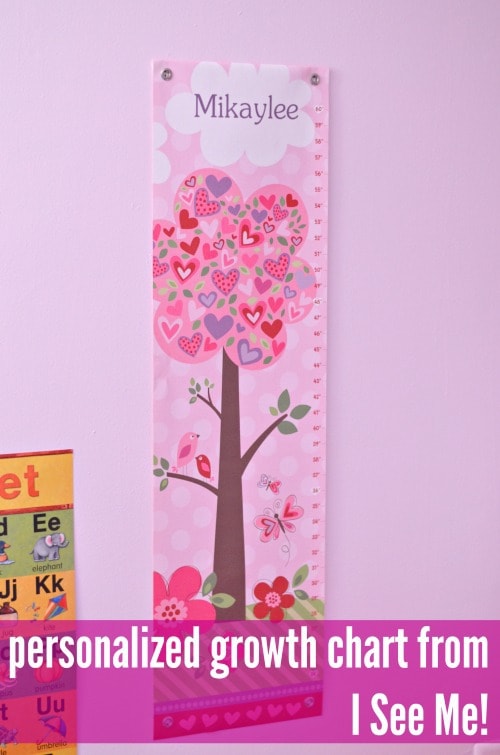 When I grow up I want to be a mommy.  That is what I wanted to be.  I wanted to be big and tall too!  I always wondered what I could do if I was bigger and all the grown up things I could do.  Sweet baby is growing so quickly and I wonder what she'll want to do when she grows up.  I am late to the game with tracking her measurements on the wall, however better late than never right?  When I grew up my parents just did it right on the wall and when we moved it couldn't move with us!   I was heartbroken and didn't even think to snap a picture when we did move.  I'm so happy that I'm much more prepared for my daughter.  I just got the I See Me! personalized growth chart and I can't wait to start charting her growth!  I See Me! is our favorite when it comes to personalized gifts for children.  Sweet baby has one of their Lunchboxes and even just got her aone of the  Puzzles for her Easter basket thanks to a sale on groupon   Still need to get the Coloring Books, Placemats, and Stickers    
We're actually going to do it Easter Sunday for the first time!  So she'll always remember that it was from her 2nd Easter  I at least wanted it to have a special time to start.  She has a thing for butterflies and flowers and we actually tell her butterflies are representation of her late Aunt Jennifer!   So whenever we see a butterfly, that's Aunt Jenn!  With this chart we can actually use a permanent marker to mark each measurement and save it forever.   I think it will be fun to even put what she wants to be when she grows up on each height too!  Of course when she understand it would be fun to look back on.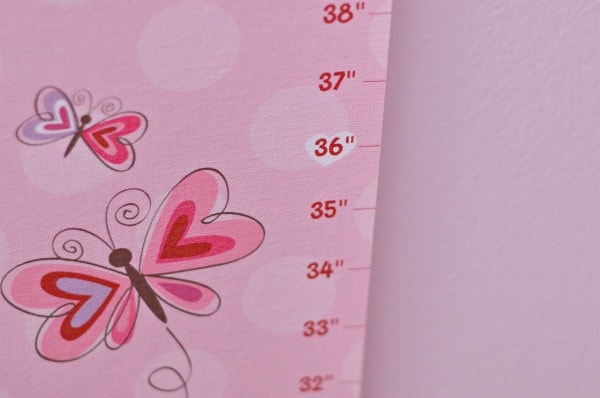 Since my daughter has a long name and it's quite unique I love that I can personalize so many things over at I See Me! Like  Personalized Children's books too!  They have so many unique gifts, personalized gifts. 
One lucky reader is going to win their choice of a growth chart from I See Me!   Enter using the form below.
I See Me! Personalized Growth Chart

NOTE:  You will not get this in time for Easter if you win so be sure to check out all their

Easter Promotions

!  PLUS FREE SHIPPING ENDS TODAY!  USE PROMO CODE: SPRING
The post I See Me! Growth Chart appeared first on Courtney's Sweets.