Holiday Dress up with Gymboree / Adorable Holiday Outfits with Gymboree It's safe to say, we take our holiday pictures seriously. Each and every holiday I know the perfect time and perfect place to look for my daughter's holiday dress. They have a style that we simple adore each and every year. This year we fell […]
The post Holiday Dress Up with Gymboree appeared first on Courtney's Sweets.
---
Can You Outgrow FPIES a Rare Food Allergy (Food Protein Induced Enterocolitis Syndrome) – the short answer, obviously, YES.   (What is FPIES?!) There are many common food allergies and FPIES is definitely one of them. In fact it often goes unnoticed and your child may end up having unnecessary testing due to failed diagnosis. When […]
The post Can You Outgrow FPIES? Rare Food Allergy appeared first on Courtney's Sweets.
---
It's so important to Play Unplugged Outdoors.  When I think back to my childhood I don't remember sitting on the couch watching tv, playing on a tablet or playing some digital interactive game.  I remember running outside, chasing butterflies, blowing bubbles, playing kick ball and getting bumps and bruises.. not cramped fingers!
I always search for comfortable clothing for my daughter to play in outside.  I don't want her clothing tight and restrictive.  I want her to be able to jump up and down, run around and roll all over if she wants, comfortably!  Gymboree has a new collection Hop 'N' Roll!  Not only is the collection comfy cozy and great for outdoors, but it's also extremely affordable and cute!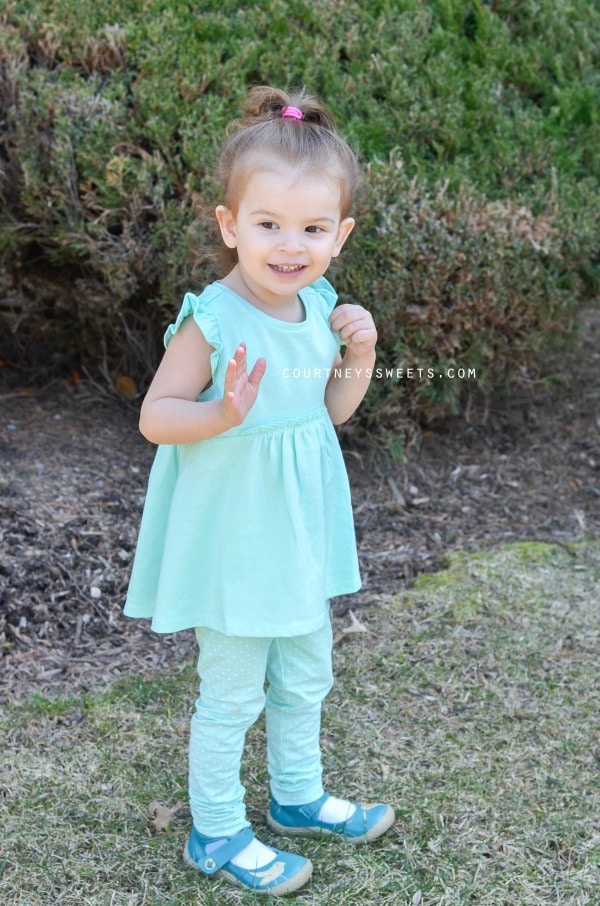 ---
I was so excited to take Kay to a Frozen Breakfast with Elsa and Anna at St Philip the Apostle Church in Saddle Brook, NJ.  We went over the weekend and I'm so glad I made the drive!  We could have went to plenty of breakfast with Santa events however we wanted Breakfast with Frozen Elsa and Anna too!  Unfortunately Santa came super late to breakfast and we never got any pictures with him.  We didn't miss out though!  Kay had a blast making Frozen Olaf Cookies while Anna made she she used lots of chocolate because Anna LOVES chocolate!
---
Turkey in Disguise  is a fun Thanksgiving craft for children.  Who wouldn't want to disguise their own turkey?  The turkey can be whatever you child chooses and Kay chose to make her Turkey in Disguise a Snowman!  Well Snowman (Snowbird) Turkey in Disguise.  We are so glad that Momdot made a Turkey in Disguise Free Printable Template […]
The post Snowman (Snowbird) Turkey in Disguise appeared first on Courtney's Sweets.
---