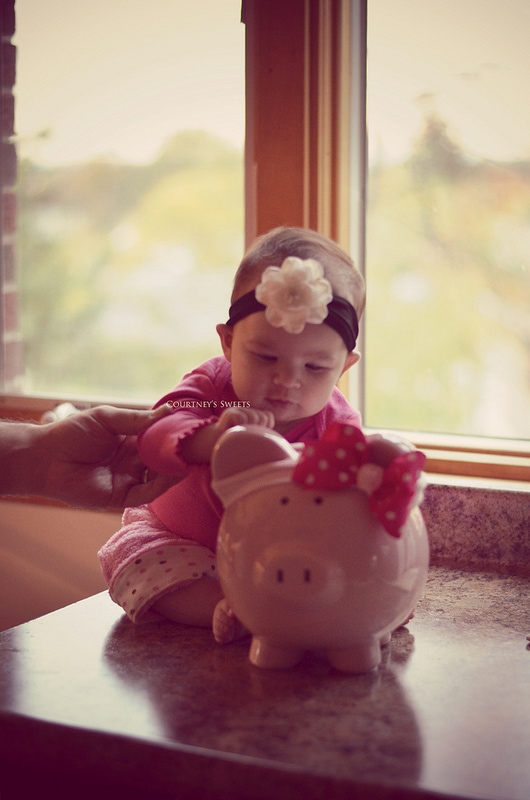 Baby's first Piggy Bank.. Literally!  I am loving this little Piggy Bank, by Child to Cherish.  At first we wanted to put Mikaylee's hand prints on the piggy bank and give it the theme "When Pigs Fly", however I couldn't find an infant safe paint (suggestions?)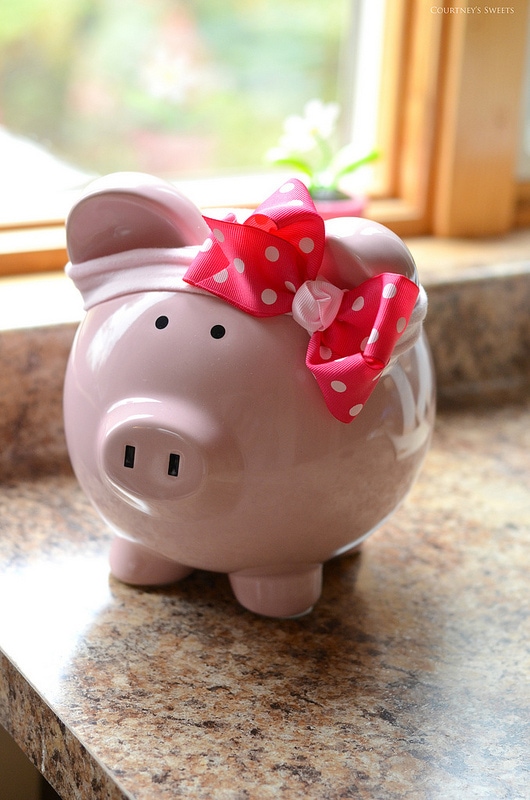 So for now we've decided to give her a headband!  Yes, our piggy is a girl!  Mikaylee was reaching out and touching her piggy bank, I wonder if she was reaching for her bow?  Piggy also gives the best piggy back rides.  My daughter loves the piggy song that you sing with your toes, so now we show her this little piggy and she thinks we're silly.. I guess she thinks her toes are pigs.. Piggy toes!  To think that one day these little piggy toes will be bigger than her piggy.. At least piggy won't grow up too quickly, and she can cherish her little piggy while she grows up. 




Child to Cherish has a beautiful collection of quality gifts and keepsake items that are perfect for gift giving and receiving   They have gifts for almost every special occasion in your little ones life.  Baby shower, Christening, Baptism, birthday, they aim to make that occasion more special by giving you a special keepsake.  I'm eager to get some items for Sweet Baby.  I am adoring all their hand print items.  Those hands also grow too fast!



The Child to Cherish Big Ear Piggy Bank is the perfect gift for a baby shower and looks great in any nursery as they have nice color selection.  I love that it has a rubber foot print, no mud tracks! They even have a polka dot pig!  Look how much Sweet Baby already loves her pink Piggy!
Be sure to follow Child to Cherish on the social media accounts facebook, twitter, pinterest, and even instagram! 

Disclosure: This shop is part of a social shopper marketing insight campaign with Pollinate Media Group™, but all my opinions are my own
The post Child to Cherish Big Ear Piggy Bank – Review appeared first on Courtney's Sweets.