---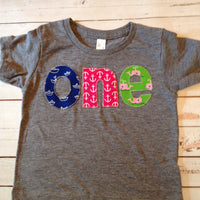 Triblend grey girls 1st Birthday shirt- Nautical navy sail boat, pink anchors, whales on green one shirt for 1 year old.
Sizes available:

Triblend Baby Crew Neck TShirts
12 to 18 Months
18 to 24 Months
2
Every purchase is made to order. Shirts ship in 1 to 2 weeks.