A simple and fun Tree Craft for Preschoolers and we reduce waste by using scrap paper! You can use whatever patterns or colors in this easy craft for kids. This post is sponsored by Mirum for the Roots for a Brighter Future. All opinions are my own.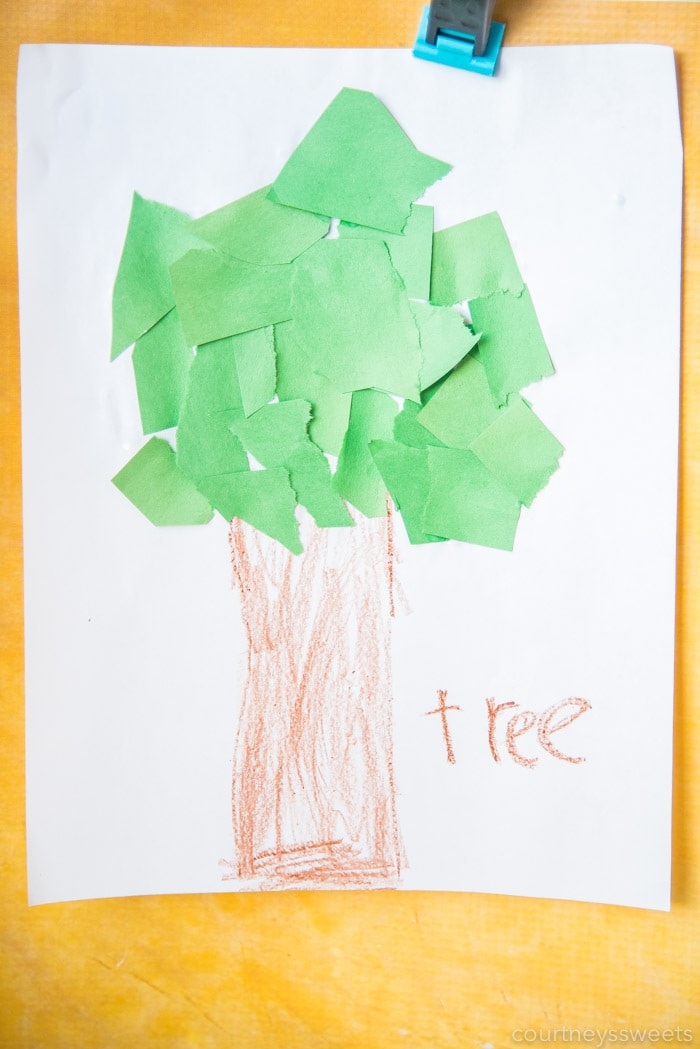 My daughter and I love going shopping together. We always go food shopping on Wednesday, on Saturday we get odds and ends we need and we love going to our local Stop & Shop where they have a craft station for kids! My daughter enjoys shopping with me when she can craft or in her words "get the stuff I like", ha!
This morning we made our a Tree Craft at home before going shopping. It's so easy to make and we like to use pieces of scrap paper that is left after we finish a homeschool craft.
What is scrap paper?
Scrap paper is just pieces of paper that aren't in the best shape, but perfect for little crafts like our tree! We always save the paper scraps that we have leftover after cutting out shapes or after doing another craft.
How to make a Tree Craft for Preschoolers
First, take a piece of plain paper and then let your child draw the tree trunk.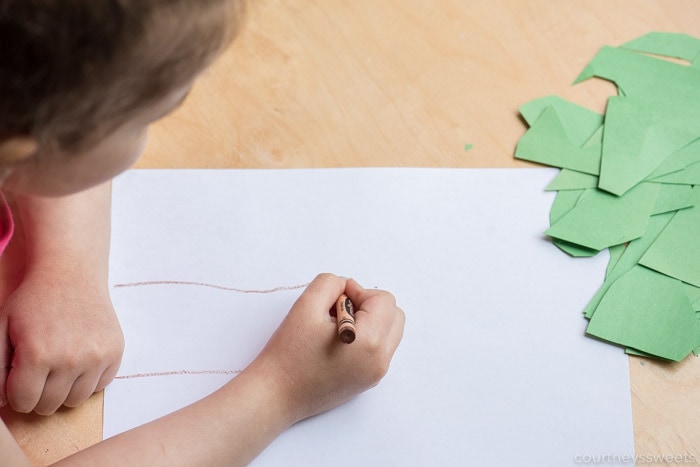 They can use marker, crayon, paint, tissue paper, feathers, pom poms, brown paper scraps, or whatever art supplies you prefer.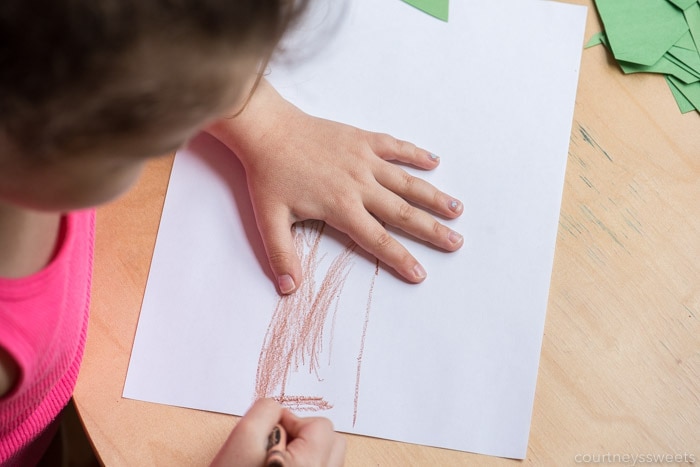 Once the tree trunk is done, let them glue the area for the green pieces of scrap paper.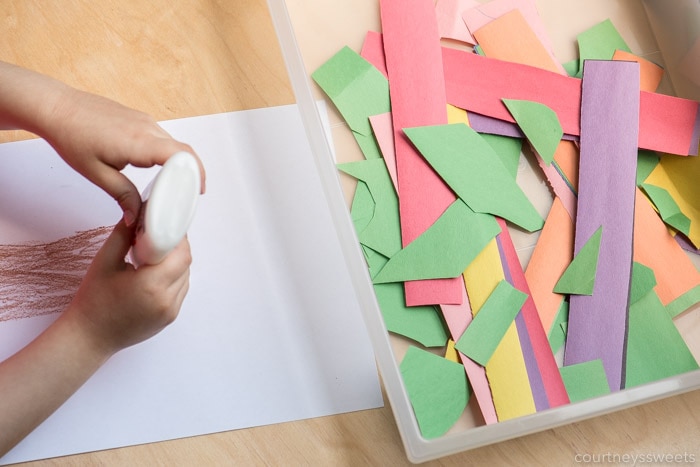 Let your child choose what color they want for their trees. This is also great for gross-motor as your child can tear the pieces of paper into smaller pieces.
When your child's tree is all finished have them spell the word TREE and write their name to finish.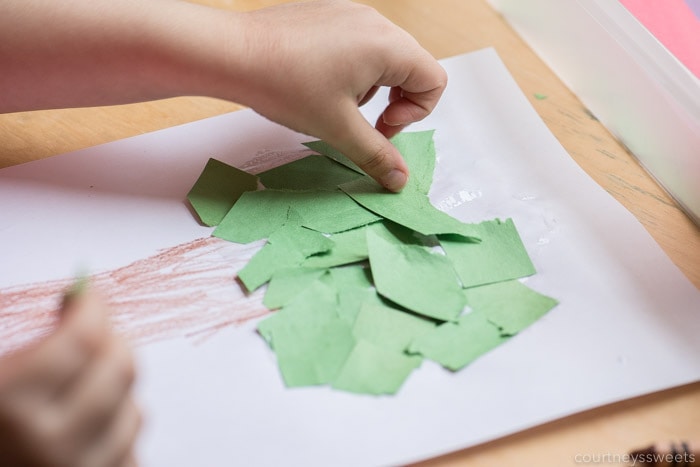 Allow your tree craft to dry completely before hanging in the desired area.
After we finished our craft we went shopping for all of our household cleaning products and we also needed to buy body wash. Once we were done we headed to the craft section. Today we got to make a paper plate craft, we made a beautiful flower!
My daughter has such a blast and we look forward to each Sunday where we can create a new craft at our local Stop and Shop.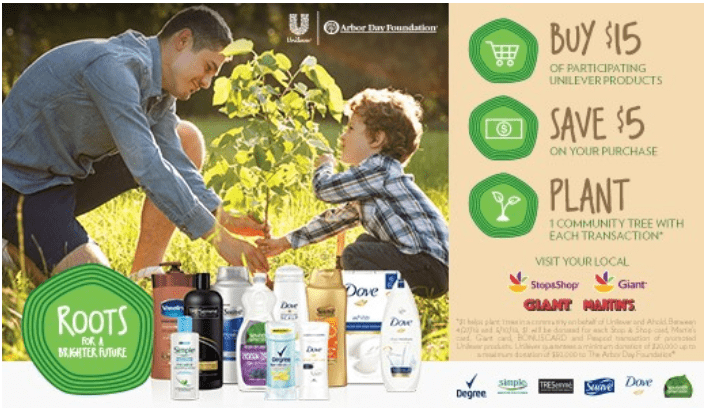 Did you know that April is Earth Month? I strive every day to teach my daughter how to care for our Earth. I'd be lying if I didn't say I was worried about the future for our children and our children's children, etc. That's why we are participating in the Roots for a Bright Future program between Arbor Day Foundation, Unilever, and Ahold. I'm grateful for foundations like the Arbor Day Foundation which has been around since 1972 when it was first founded. The Arbor Foundation helps restore our habitats and forests by planting trees in damaged areas. They deliver new trees to help bring healing and hope to communities after natural disasters. We're extremely thankful for Ahold & Unilever helping this great non-profit organization plant more trees with their BUY, SAVE, PLANT purchase offer. My daughter and I purchased over $30 in products to help benefit this cause and of course our Earth. Through this partnership with the Arbor Day Foundation, they will plant up to 50,000 trees in Ahold communities!! 
Each video share = $1 donation (1 tree planted) from Ahold to the Arbor Day Foundation, we love if you could share the video!
How your purchase helps:
Buy $15 of participating Unilever products, Save $5 and Plant 1 Tree ($1 donation=1 tree planted

 
Live near an Ahold store (Stop & Shop, Giant, Giant Martins)? Call and see if they have a free tree event where you can plant your own tree in your backyard.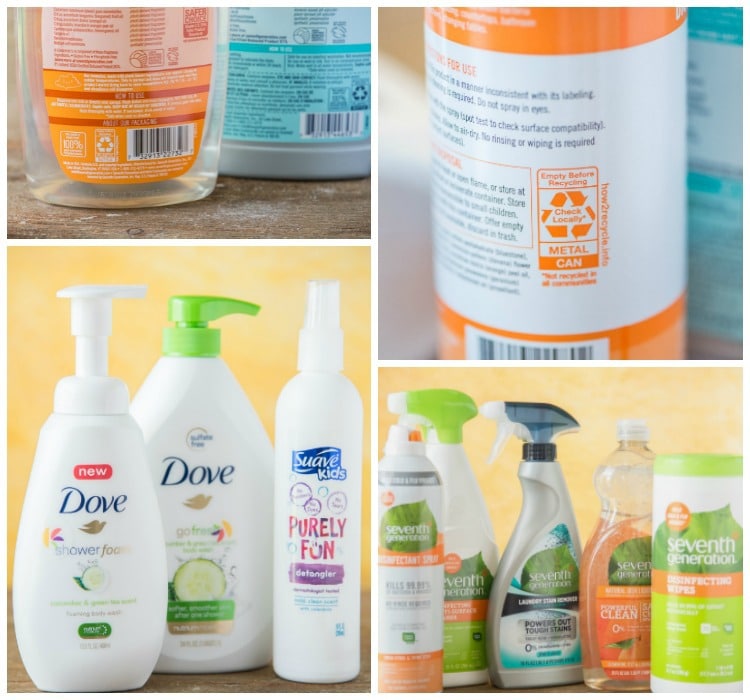 Don't forget to check what products can be recycled and how to recycle them!
PIN to save this tree craft for preschoolers for later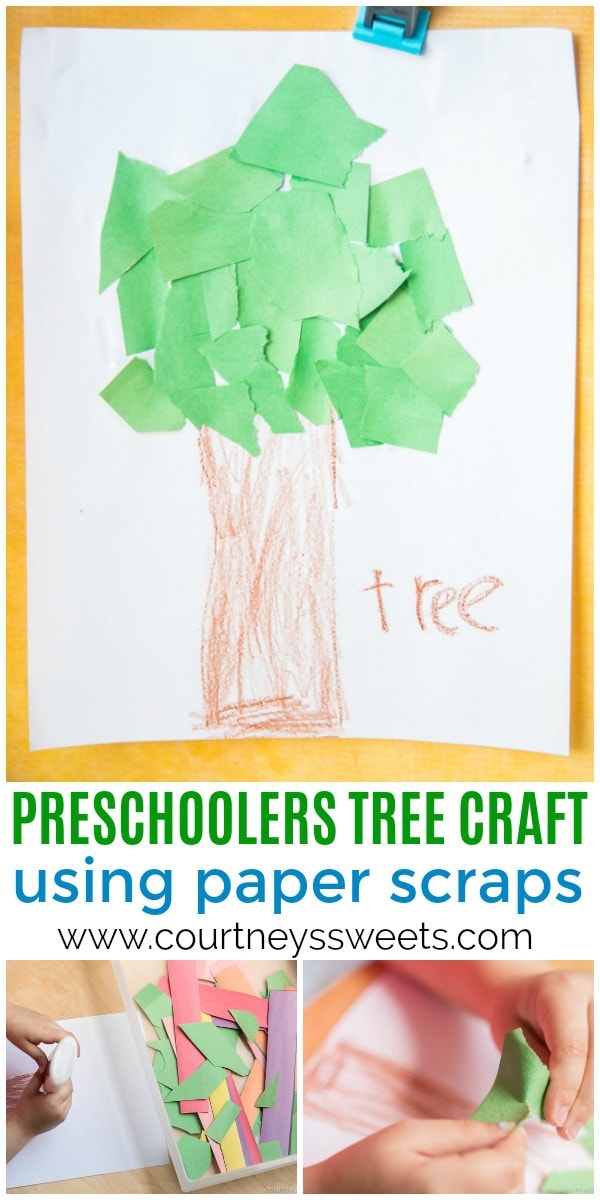 The post Tree Craft for Preschoolers appeared first on Courtney's Sweets.