We hear and read all about what women have to do before trying to conceive, but what about daddy? Women are suggested to do the following before and during pregnancy: start taking prenatal vitamins eat a healthy diet get regular exercise avoid certain foods Women are only half of the equation in conceiving a baby. […]
The post Getting Pregnant, It takes two! appeared first on Courtney's Sweets.
---
Our journey with Endometriosis Infertility and Trying to get Pregnant I'll never forget trying to conceive.  My story is a little different from the thought to the actual conception than you'd expect, at least for us it was.  Since I was 16 years old I've suffered from Endometriosis.   With this disorder tissue that normally […]
The post Endometriosis Infertility and Trying to get Pregnant appeared first on Courtney's Sweets.
---
---
How To Induce Labor Naturally At Home, or at least this is how I did it.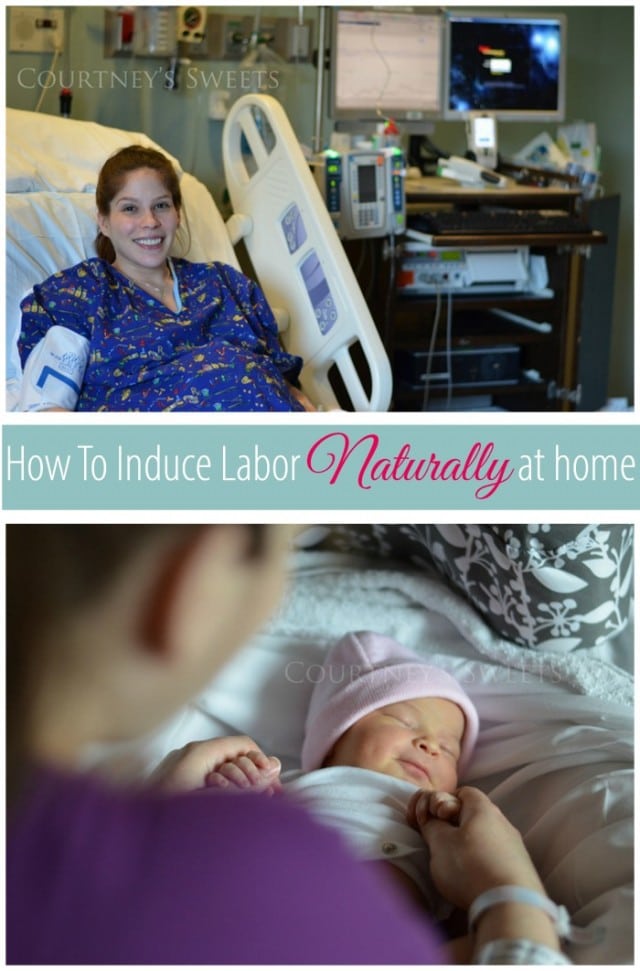 First of all, why would someone want to know how to induce labor naturally at home?  Unfortunately more and more doctors are actually scheduling mothers for inductions.  Many parents don't want to have extra chemicals and medications like pitocin.  I was over 40 weeks with Kay and she was measuring to be at least 8lbs, or they thought that by the ultrasound.  When sweet baby girl was born she was only 6lbs and 13oz.
I went to my doctors on Monday and they said they would be scheduling my induction for Wednesday.  I was so upset, crying, and just helpless.  I didn't want to force my baby out and not by unnatural means.  
I wanted a natural birth too.  I did end up getting the epidural, but I'm one of the lucky few that it doesn't work for.  I FELT EVERYTHING and my doctor warned me about the burning ring of fire while delivering naturally without an epidural.  Next time I will not get one and obviously know I can handle it.. kind of.  Giving birth is SO painful, but once it's over you forget all about how painful it was to have a baby come out of you. Promise
---
  Just this time last year I was full blown pregnant. One of my favorite things about being pregnant was feeling her kick and move around.. my least favorite? Sciatic Pains, Morning Sickness and Constipation. Thankfully I had a few things that really helped me throughout the pregnancy. My Snoogle pillow. Long Tank Tops. No […]
The post Pregnancy and Postpartum Must Haves! #DulcoEasePink appeared first on Courtney's Sweets.
---