Stretching the dollar, and stretching our dinners .. that's what I'm doing these days.   We try to buy only organic so if I see a bulk buy for ground beef  I make it all and freeze some and keep some in the refrigerator.  I like making the ground beef seasoning with taco mix (recipe coming soon!) and mixing it up different ways!   Since my daughter's FPIES trial we're really trying to get her to TRY the ground beef so I'm trying every recipe I can and she loves taste testing!  The only problem is she spits out the meat.  Not so much of a trial then.. huh?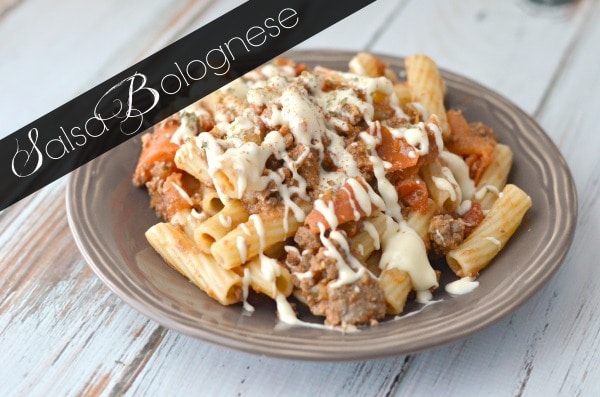 A few days ago we shared a recipe for homemade sloppy joe (ridiculously easy, and delicious!) which we served over homemade crinkle cut potato coins.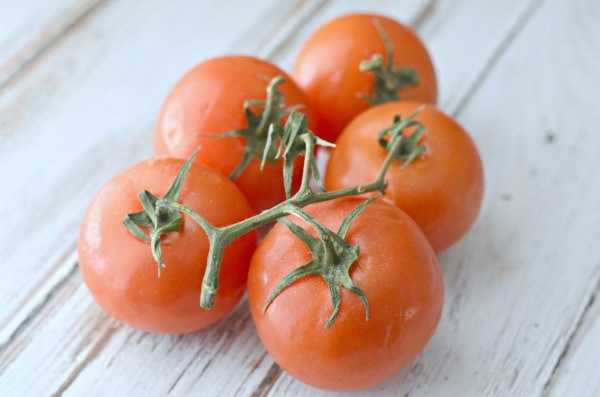 Homemade Salsa Bolognese Using Left Over Taco Meat
1 tablespoon olive oil
4-5 to matoes roughly chopped
1 cup taco meat
3/4 cup mild salsa
1/2 package organic pasta of your choice
cheddar cheese sauce for drizzling
In a large skillet heat oil and add in tomatoes. Start making cheese sauce while tomatoes cook down. Once tomatoes are a little soft add in the taco meat the tomatoes are really soft. When the tomatoes are soft add in the salsa and mix, then add the pasta. (Follow directions for cheese sauce here, or make your own) Once pasta is fully coated drizzle with the cheese sauce on a plate and serve.
I had about a cup left over of the taco meat and I also had some cheddar cheese that I was using to make a cheese sauce for another time.  I figured I'd make a bolognese, but how do you do that with TACO meat?  Then I saw 5 beautiful tomatoes on the counter that needed to be used right away.. I got to throwing things together and well.. as soon as it was done everyone gobbled up within minutes of putting it on the plates.  My family enjoyed so much that I need to make it again once we take some of the taco meat out of the freezer!
The post Homemade Salsa Bolognese Using Left Over Taco Meat appeared first on Courtney's Sweets.