Follow our Chore List For Kids to help around the house. Simple Children's Chore list teaching children responsibilities and how to help around the house. Free Printable Chore Chart for Kids! This is a sponsored conversation written by me on behalf of On-Cor. The opinions and text are all mine.
Growing up my mother and father were both left handicapped from accidents, two separate ones when I was just 6 years old. I learned how to cook when I was about 5 years old thanks to my family love for cooking. Our family was always in the kitchen it's a happy place. It was helpful to have a 6-year-old mini chef around the house for my parents. I was making eggs and steak dinner before I was even 10 years old. With cooking there came the mess. I would help my parents do simple chores, easy enough for a child to partake in daily that helped them tremendously and also helped me learn responsibility.
When my daughter outgrew her FPIES food allergy we were in the kitchen even more. We have always involved her in the cooking process, and as soon as she could eat anything, she was eating everything we made. She loves to help in the kitchen whether it's making eggs, emptying the dishwasher, or her latest favorite, sweeping up the mess from cooking. She may miss a spot or two, or even get her fingerprint on a clean spoon, but she puts her whole heart into her chores, and she beams with so much pride and excitement. Children love to be involved and teaching them responsibilities early is crucial for them later in life.
What's on our Chore List For Kids
Help empty the dishwasher
Cook with mom or dad
Set the table
Place dirty dishes in the sink
Place dirty laundry in the bin
Sweep up the floor
Clean up toys
Make your bed
Help put away groceries
You can add more or less to your child's daily chores. This is what we're following for our 5 year old and some days she doesn't do things like put the groceries away or need to sweep the floor, but they are all simple tasks to teach children responsibilities at home.
Free Printable Chore Chart for Kids
Print our Chore Chart for Kids!! We like to laminate ours so that our daughter can quickly check off any chore she completes. By using a laminated chore chart it's easy to wipe off the next day and start all over again.
If I had to pick Kay's favorite chores, it would be sweeping and helping in the kitchen. She's quite the mini chef! Her new favorite recipe is making homemade bread crumbs!
We love homemade bread crumbs for tons of recipes! Whenever a recipe calls for breadcrumbs you can use our homemade bread crumbs recipe.
We love making our meals from scratch, but sometimes our monthly calendar gets so filled up we don't get home until dinner time. That's when a rotisserie chicken, bagged salad, and On-Cor Macaroni and Cheese are whats for dinner, but that doesn't mean it has to be boring! Life can definitely be demanding enough. Dinner doesn't have to be.  With On-Cor doing most of the prep work, we can take care of other to-do's that need to be done.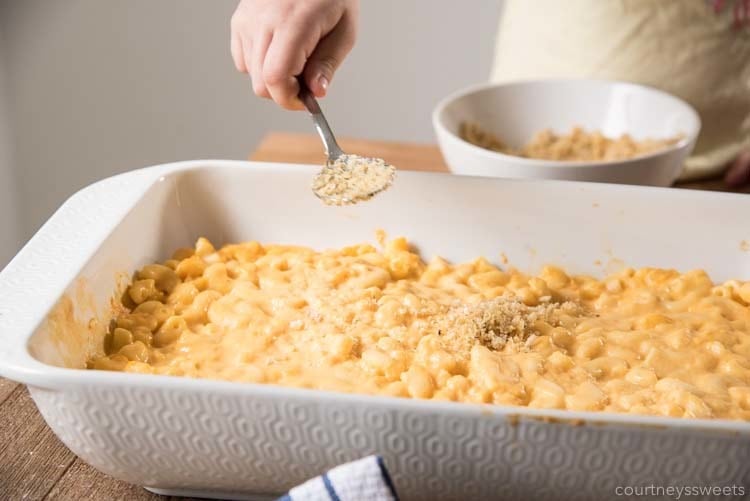 Breadcrumbs not only give the mac and cheese a crunchy top, but it also gives it that delicious Italian flavor with our Italian Bread Crumbs. My daughter loves putting the breading topping on the macaroni and cheese.
Here my mini chef and I used two On-Cor Macaroni & Cheese entrées. On-Cor uses 100 percent real cheese, no artificial cheese here and also no MSG added!
For additional information about the entrée's, visit here. On-Cor's mission is to offer quality, multi-serve entrées that everyone loves!
We just mix the seasoned breadcrumbs with a little bit of melted butter or oil before placing onto the baked mac and cheese. Then once it's in the oven my daughter can check an item off her chore list for kids that we laminated.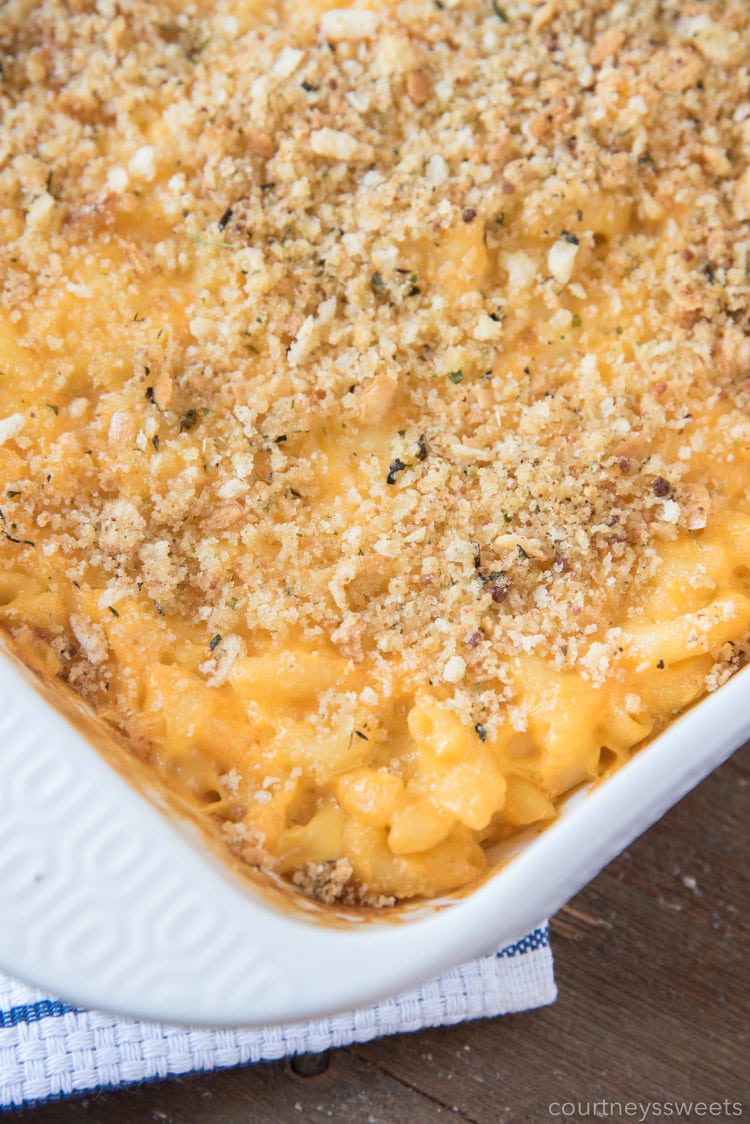 Teaching our daughter responsibilities is rewarding for her, she looks forward to filling out her chore chart daily. We don't give an allowance as we put a certain amount of money into her bank account for her birthday each year, when she's older we'll most likely move to payments. But, for now, she's so young that she mostly has all her needs and wants.
For your next family meal, head to the freezer aisle of Shoprite or check out the store locator at www.on-cor.com to pick up one of On-Cor's entrées. On-Cor is just a freezer away for an always easy, always satisfying and always ready solution for "one of those nights.
PIN our Chore List for Kids to save for later
The post Chore List For Kids appeared first on Courtney's Sweets.