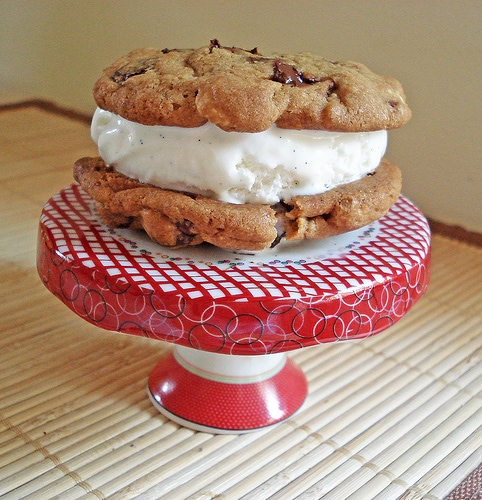 Is it just me or does ice cream make everything better?  Chocolate chip cookies are amazing on their own, but when you put ice cream in between it's like an explosion of awesomeness.  Brownies are pretty rockin' with ice cream too!
I tried a new cookie recipe today, it was just -okay- so for this I'd highly suggest the 
cookies
 I made in a previous post.  Just scoop some of you favorite ice cream on one cookie and sandwich together while the cookie is slightly warm – perfection.  I used 
Häagen-Dazs Vanilla Bean Ice Cream since it's my favorite plain Vanilla.
I need to invest in an Ice Cream Maker, would love recommendations!  


You could even use a piping bag with a fancy tip..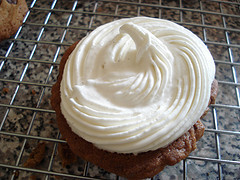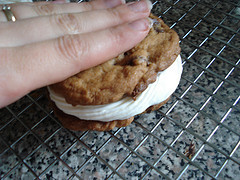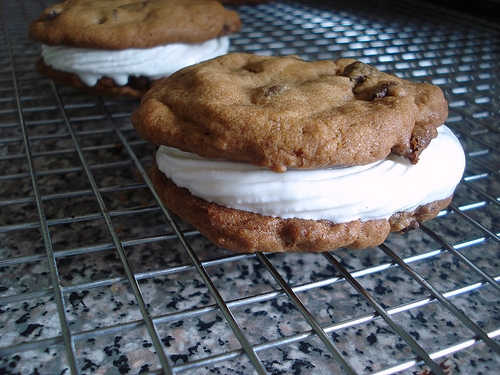 Disclaimer:  Not a review – I paid my own money for this lovely ice cream.
The post Chocolate Chip Ice Cream Sandwich appeared first on Courtney's Sweets.