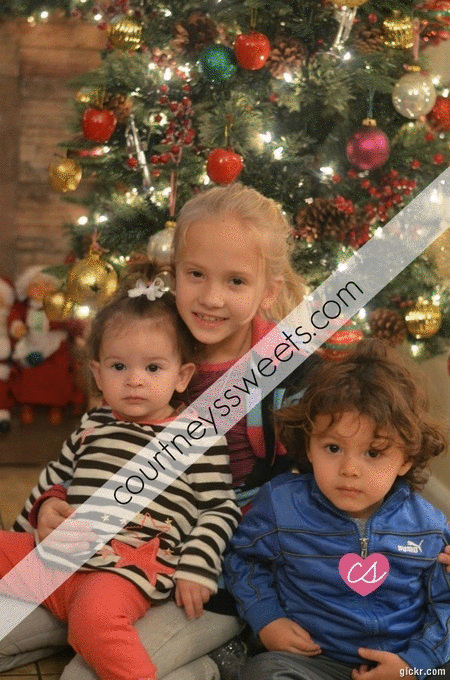 Any time with family is a party to me!  I love to bake and I love baking with chocolate!  Whether it's baking cookies, cakes, candies, or cupcakes.. it's really all fun to me.  Parties to some may mean lots of lots of decorations and even having catering.  To me it's about the people, the food, the quality, and the time together.   I can easily spend $300 on just FOOD for a party.  I'm crazy.. I know, but come on who doesn't love fresh fried calamari with homemade tomato sauce? >>>>  Yeah I thought so  Plus the baked goods!!  Only quality butter and flours in this house.  Milk Chocolate M&M's made our party a little more special.  I may have or may have not spent $50 on M&Ms .. no judgement!  It's for a good cause and stuff.  
What are we picky about?  THE FOOD!  We love to eat and enjoy together.  I loved coming up with a few baking ideas for my family as well as yours to enjoy!   Since I love baking so much, I always serve a table of baked goodies on their own.. I'm pretty well known for baked goods, and my food isn't too bad either  Baking with M&M's is always fun plus you can save a little too with this coupon!  I really wish I could eat Peanut M&M's but my silly allergies I can only have the plain M&M's for now. Not complaining because the Milk Chocolate M&M's are SO yummy!  My mom's favorite was the peanut  I love the pretzel ones as you can still have the crunch without the nut!
When I used to work I used to make Class Party Recipes – I made goodies for each and every holiday and sometimes "just because".  We even had a bulletin board for our office party recipes and used them for our bake sale ideas.  It was great since our bake sales profits went directly to our students who needed more equipment.  I worked in a school with disabled children and the equipment is extremely expensive.
Baked Goods with M&M Candies
1 stick of room temperature unsalted butter
1 1/4 light brown sugar
1 teaspoon vanilla bean paste
2 1/4 cups all purpose flour
1 teaspoon baking soda
1 teaspoon baking powder
pinch of salt
1 large egg
Large Container of Marshmallow Creme
In a large bowl cream together butter, brown sugar, and vanilla bean paste. Once nice and fluffy add in the dry ingredients. Bake 8 minutes in a 350 preheated oven. Allow to cool completely and top with marshmallow cream, m&ms, and drizzle with ganache. This recipe is super easy, but looks like you took forever!
One thing I love about baking is making kid friendly recipes and recipes that are SUPER simple!  like…
S'mores Marshmallow Straws!
All you need is a little be of the ganache that you have left and smear it on some marshmallows placed on fun straws.  Place on some m&m candies, and some graham cracker crumbs!  We don't like to waste goodies!
Talking about not wasting – I also made some Brownie Truffles with the leftover ganache and marshmallow creme!

Brownie Truffles
1 batch of your favorite brownie recipe
1/2 cup marshmallow creme
1 cup ganache
melted chocolate for dipping
crumble the cooked brownie with the marshmallow and ganache. Place an m&m inside and roll into a ball – dip into melted chocolate and top with another m&m candy.
and for the fried calamari recipe – super simple and easy mainly you need flour and I use a little salt, pepper, and oregano before frying.  I recommend wild caught and fresh not frozen a little more money, but worth it!   Finish with a squeeze of lemon.  I'm your typical a little of this a little of that.. I need to start writing it all down I know, I know!  We really hope you enjoy all our baking ideas for your upcoming parties!!
YOU COULD WIN  one of 3 $250 Walmart Gift Cards!

Right now there is an awesome Baking is Better with M Pinterest Sweepstakes going on for M&M's
Pin for a chance to win one of three $250 Walmart gift cards! It's as easy as submitting your email and pinning an image.  Simply complete the following steps:
1. Enter your email in the form below and click "Enter"
2. Pin the contest image to any of your own Pinterest boards
3. Visit the Baking with M Pinterest board and Re-Pin your favorites to enter https://www.pinterest.com/cbsocially/baking-with-mms/
Three (3) Winners will be selected at random – One (1) entry per person.
Contest runs 12/06/13 – 12/31/13
The post Baked Goods with M&M Candies appeared first on Courtney's Sweets.