easy diy how to organize bath toys for babies
So I have yet to find an actual organizer for Sweet Baby's bath toys that hasn't fallen all over and scattered her toys around in the tub.  That was until I realized I could just use our mesh laundry bag.  Not only does it keep her toys dry, but I can just toss it in with the wash every few days to make sure it's fresh and clean.
The mesh laundry bag cost me less than $5 where as the toy organizers were well over triple that price.  It has two loops and snaps and instead of hanging it double and folding because of it – I simply snapped the opposite sides and made a double loop.
Oh and to hang I just used one of those adhesive hooks that are removable.  No drilling.. just stick on the wall!  Couldn't be easier!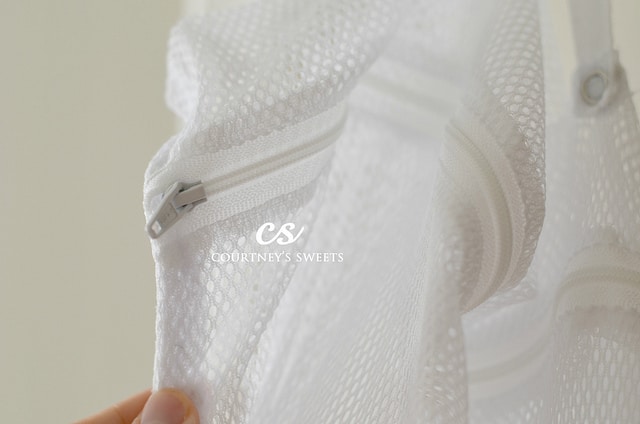 I also love that it's zipped closed.. so if it did happen to fall the toys stay in the bag.   Before putting into the bag dump all the water off baby's toys,  and hang over a bathroom mat towel – I find they absorb the most.
This has been working amazingly well for us.. no more dropped toys!
The post Baby Bath Toy Organizer appeared first on Courtney's Sweets.